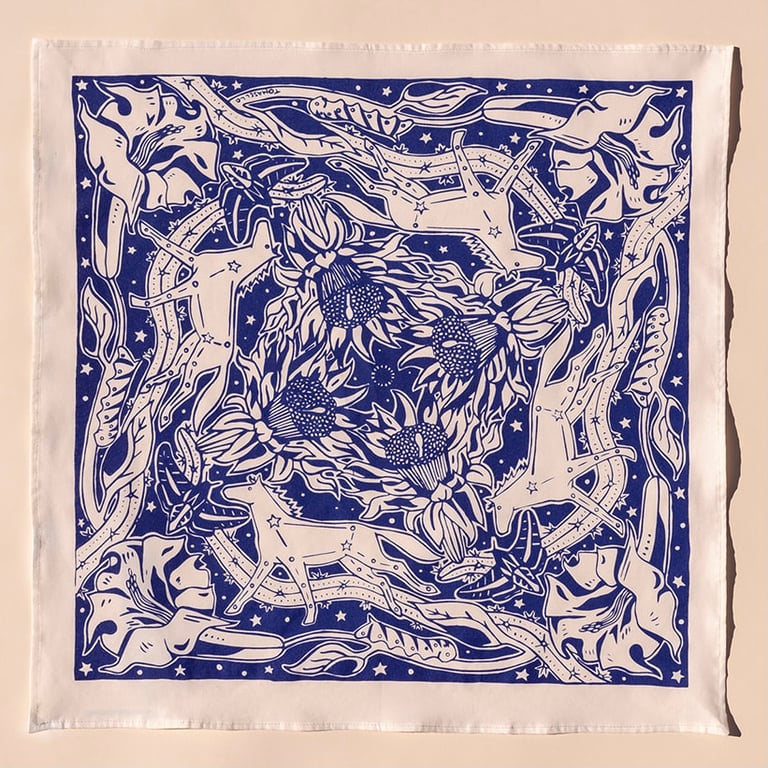 The Summer Night Bloom Bandana is a celebration of desert summer nights, the break from the heat once the sun goes down. The Queen of the Night cactus flowers with the Hornworm and Sphinx Moth on their host plant, the Sacred Datura. The Pegasus constellation dances in the overhead sky.
22x22 inches, cotton bandanas.
Color: Deep Cobalt Blue
Jenna Tomasello designs are painted on a large sheet of paper and scanned to create the screen for printing. The bandanas are union screen printed in South Tucson and sewn by the fair trade, women's co-op, DouglaPrietaWorks, in Agua Prieta, Sonora.