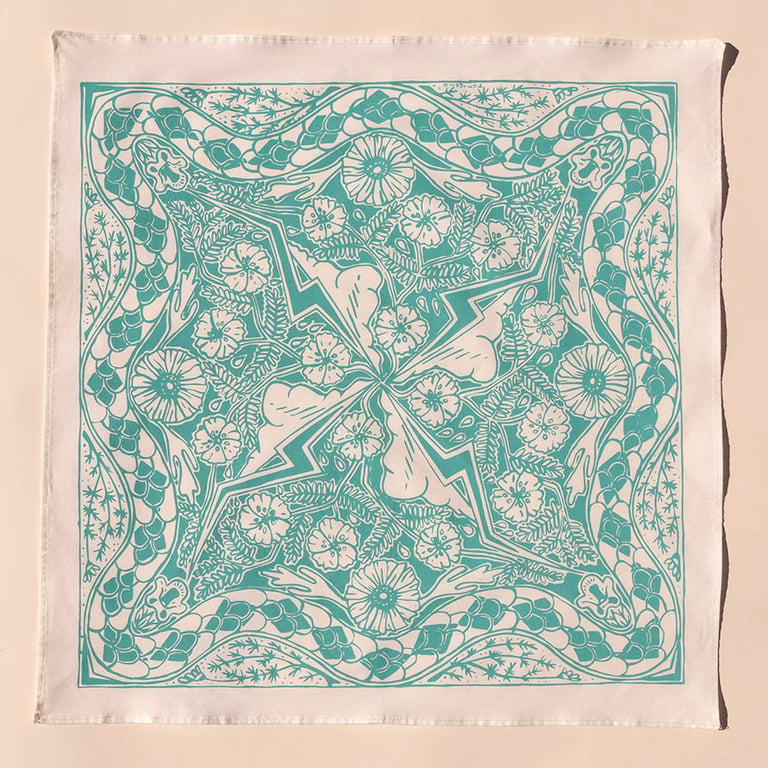 In the Monsoon Bandana, clouds and lightning bring Arizona Poppy, Desert Marigold, Devils Claw flower, and Dogweed. A painting of violence and softness, cycles and new growth, it was painted with the intention that it would bring on the rains in July.
22x22 inches, cotton bandanas.
Color: Teal Turquoise
Jenna Tomasello designs are painted on a large sheet of paper and scanned to create the screen for printing. The bandanas are union screen printed in South Tucson and sewn by the fair trade, women's co-op, DouglaPrietaWorks, in Agua Prieta, Sonora.