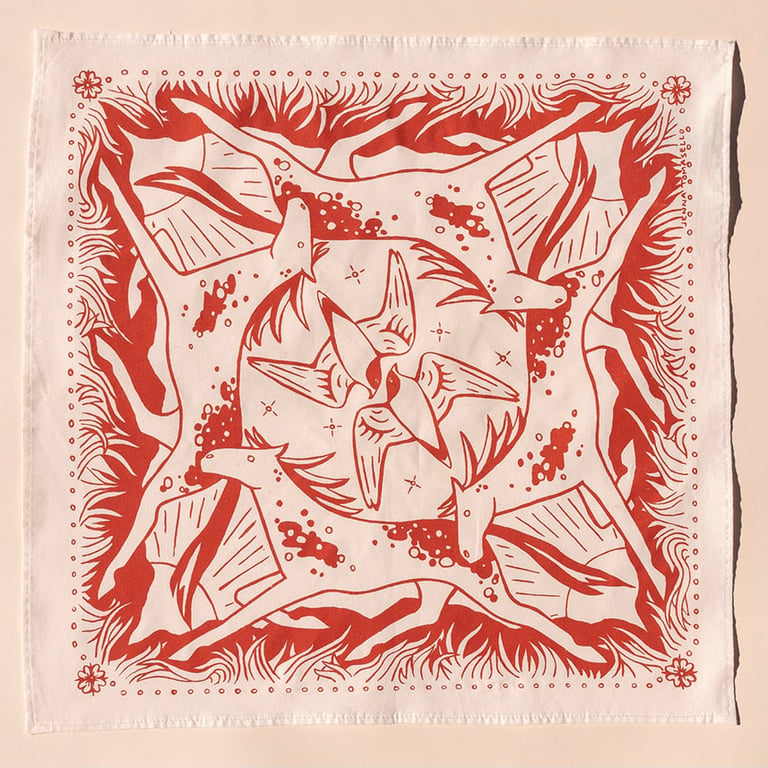 Fillies & Falcons Bandana
The Fillies & Falcons bandana is illustrated with Appaloosa horses and soaring falcons.
22x22 inches, cotton bandanas.
Color: Brick Red
Jenna Tomasello designs are painted on a large sheet of paper and scanned to create the screen for printing. Screen printed with water based ink in South Tucson by the union print shop, The Gloo Factory. Sewn by the fair trade, women's co-op, DouglaPrietaWorks, in Agua Prieta, Sonora.